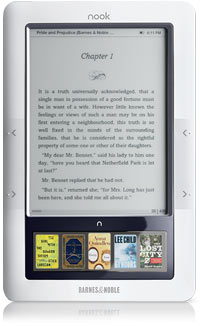 Award-Winning, Best-Selling eReader
"Best of the best…"
-G4, 2010 Consumer Electronics Show
Over 2 million books - download wirelessly in seconds
Reads like paper with crisp, clear text
Extra-long battery life, read for days
Exclusive LendMe™ lets you share reading with friends
Books Better Than Ever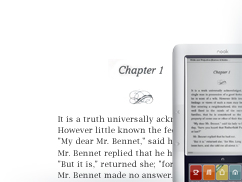 NOOK's E-Ink
®
display is as crisp and clear as a printed page. With no glare, adjustable font size and fast page turns, you can read comfortably for hours - even in bright sun.
See a font size demo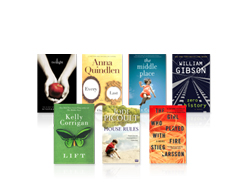 Browse and buy from our collection of over 2 million titles. Thousands of books are free, with most others priced at $9.99 or less. Sample any book for free, then download wirelessly, in seconds.
Learn more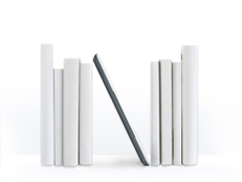 NOOK stores up to 1,500 books and periodicals. Need even more space? Just slip in a memory card. It's an entire library light enough to take with you everywhere, so you'll never be without your favorites.
Learn more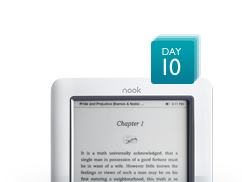 Reading a book you just can't put down? With NOOK's extra-long battery life, you won't have to. NOOK's battery lets you read comfortably for days, without having to re-charge.
Learn more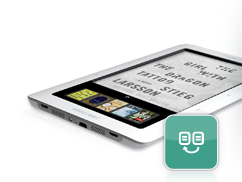 Our exclusive LendMe™ technology lets you share books with friends. Just choose the book you want to share and send it to your friend's NOOK, computer or handheld device enabled with our free NOOK apps.
Learn more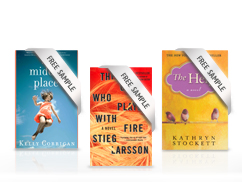 Accessories for your NOOK
Personalize and protect your NOOK with a wide variety of stylish accessories. Our exclusive collection includes Italian leather and European cloth covers from the best designers.